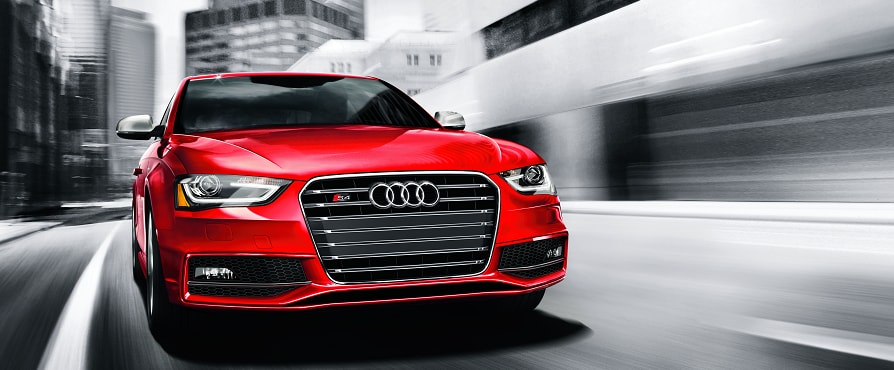 Don't Get Wiped Out by LA Traffic. Let DCH Audi of Oxnard be Your Audi Headquarters.

Located in Southern California, DCH Audi Oxnard provides top-quality new and used Audi cars with signature DCH Auto Group service. This goal of the professionals at our Audi dealer is to help you choose a new or used Audi that suits your individual needs and meets your budget expectations. Like all DCH dealerships, DCH Audi of Oxnard is Delivering Customer Happiness®…The DCH Way. Contact DCH Audi Oxnard today and drive away in the Audi of your dreams.
This Audi dealership is conveniently located on Auto Center Drive in Oxnard, California, and has a long-standing reputation of serving its community. In addition to supporting the Teen Safe Driving Foundation, DCH's program to encourage mindful driving in teenagers, this Audi dealership also supports other charities. DCH Audi Oxnard is a true community contributor.

Find out more about this DCH Audi dealer in Oxnard, California by visiting their website or contacting them directly at (888) 515-3127. To contact DCH Auto Group, call 1-877-DCH-AUTO.
Service & Parts from Our California Audi Dealer
After you purchase or lease your new or used vehicle at our Audi dealership in Southern California, DCH Auto Group's first-rate service continues. The professionals at DCH Audi Oxnard believe in helping you maintain your automobile so that it runs smoothly for all of the miles ahead.
Visit our Audi dealer's website to learn more about our Service and Parts departments, or schedule Audi service for your new or used car or SUV. You'll also find information on special deals to save you money on repairs or maintenance of your new or used Audi car.

Check out the Audi Oxnard website for more information, or contact our Parts and Service departments at (888) 471-6126.
Contact Our Audi Dealer in Southern California: DCH Audi Oxnard
DCH Audi Oxnard
1600 E Ventura Blvd
Oxnard
,
CA
93036


Sales: (888) 364-2052